Synopsis
Itinerant street performance on stilts that includes all kinds of animation techniques: juggling, singing, acrobatics, story-telling and the spectacular and innovative use of jumping stilts with their incredible, gravity-defying leaps and bounds.
Animàtic tells the story of a tinker who travels from village to village buying and selling questionably useful objects. One day he finds a group of RR1 first-generation entertainment robots that have been banned and are on the verge of disappearing.
The RR1s look for a place to settle and it is the tinker who, against his own business interests, takes them in and helps them in their risky search of the senses, as they travel through streets and squares amusing both young and old alike.
Audience: Suitable for all ages Premiere Year: 2012 Status: available Running time: 1:15 hr Language: Without text
Las criaturas mecánicas hicieron las delicias de niños y adultos en un espectáculo festivo y entretenido de principio a fin.
Cast and creatives
Set designer: Enric Juezas
: Lluna Albert
Costumes: Doble-T
Photographer: Carme Canós, Pasku
Music:
Joan Raga
,
Manu Chabrera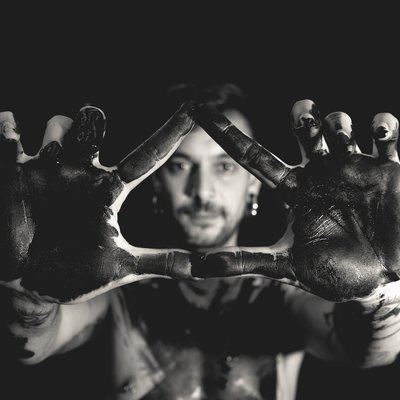 Manu Chabrera
Vila-real, España
Musician, Composer
Management: Mari Carmen Rubert
Executive producer: Carme Canós
Distributor: Carme Canós
Scriptwriter: Joan Raga
Artistic director: Joan Raga
Other shows by Scura Splats