Synopse
1947. Joe and Kate Keller, an all-American couple, are living with the ghosts of World War II. Joe is successful, a self-made businessman, loving family man and pillar of the community. He is a partner in a machine shop building fighter plane parts. Joe and Kate's happiness is overcast by one thing – their son is missing in action, presumed dead by all but his mother...
All My Sons is a searing investigation of honesty, guilt and the corrupting power of greed. The play was Arthur Miller's first success, establishing him as a leading voice in theatre. This collaboration features the distinguished actors, Ray Shell and Doña Croll. Michael Buffong is Artistic Director of Talawa Theatre Company. His previous credits include Moon on a Rainbow Shawl, the multi award-winning A Raisin in the Sun and Private Lives.
Publikum: +16 Jahr d. Premiere: 2015 Status: nicht mehr verfügbar Sprache: English
This brilliantly staged play gives a classic play a deserved new lease of life...
Rollen und Kreative
Regisseur:
Michael Buffong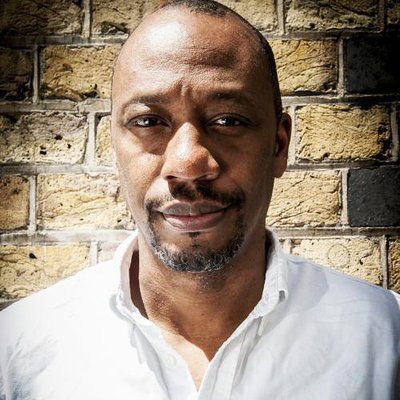 Michael Buffong
London, United Kingdom
Künstlerischer Leiter
Graphic Designer: Ellen Cairns
Lichdesigner: Johanna Town
Tongestalter: Emma Laxton
Darsteller: Delroy Atkinson als Frank Lubey, Simon Coombs als George Deever, Doña Croll als Kate Keller, Andrea Davy als Sue Bayliss, Roger Griffiths als Jim Bayliss, Kemi-Bo Jacobs als Ann Deever, Bethan Mary-James als Lydia Lubey, Chiké Okonkwo als Chris Keller, Don Warrington als Joe Keller, Nyah Kunda als Bert, Mayowa Oshinyemi als Bert, J'Mey Whittaker als Bert