Synopsis
Cheek by Jowl returns with its new production of Measure for Measure - hailed in Moscow as "a shattering portrait of contemporary Russia" (Novaya Gazeta). With his unique brew of laughter and high seriousness, Shakespeare dissects the nature of government, love, and justice - asking unsettling questions about how we are governed, exploring the "complex relationships between those in power, and ordinary citizens" (Kristina Matvienko).
A corrupt government policing a chaotic city's convents, prisons and brothels... Cheek by Jowl's Measure for Measure, through "a series of swiftly changing spectacular scenes" (Teatral) explodes as " a real thriller, piercing the heart of the entire audience"
Measure for Measure has been nominated for five Golden Mask awards, including Best Large Scale Drama Production and best director for Declan Donnellan.
Audience: +16 Premiere Year: 2013 Status: available Language: Russian
Declan Donnellan's Russian cast are so electrifyingly intense and disturbing that they make your hair stand on end
Cast and creatives
Director:
Declan Donnellan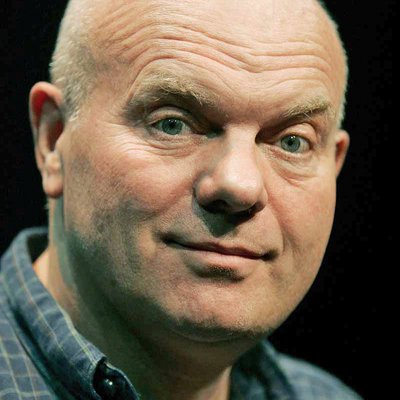 Declan Donnellan
London, United Kingdom
Artistic director
Set designer: Nick Ormerod
Assistant director: Kirill Sbitnev
Lightning designer: Sergey Skornetskiy
Composer: Pavel Akimkin
Choreographer: Irina Kashuba
Performer: Alexander Arsentyev as Duke, Iurii Rumiantcev as Escalus, Andrei Kuzichev as Angelo, Alexander Feklistov as Lucio, Petr Rykov as Claudio, Alexander Matrosov as Provost, Ivan Litvinenko as Executioner, Nikolay Kislichenko as Elbow, Igor Teplov as Barnardine, Alexey Rakhmanov as Pompey / Friar Peter, Anna Khalilulina as Isabella, Elmira Mirel as Mariana / Mistress Overdone, Anastasia Lebedeva as Juliet / Francisca
Other shows by Cheek by Jowl