Synopsis
Lost Dog has no owner.
A dog wandering through the wreckage of a thirsty world, looking for food, for a roof over his head, for a warm place.
He came to the metropolis from the suburbs when he was still a puppy.
He has never barked again since he was abandoned.
He is a shadow in the night, walking away from the headlights of the cars.
A play of puppetry and object theatre, where the curtain rises no more than necessary. Lost Dog enables the audience to share the point of view of the dog. Theatre without text, where emotions are expressed through the legs and feet of the actors.
This play is presented in a large shanty-doghouse where the audience is sitting on stands and benches. Lost Dog may also be performed in premises or theatres with limited capacity.
As a result, a spectacle with a surprising perspective for the audience, a game plenty of touching scenes.
Audience: Suitable for all ages Premiere Year: 2015 Status: available Running time: 40' Language: Spanish
Cast and creatives
Original idea: Marcos Castro
Set designer: Marcos Castro
Technical director: Jairo Fuentes
Set constructor: Jairo Fuentes
Puppet designer: Cal y Canto Teatro
Producer: Marcos Castro
Director:
Ana Ortega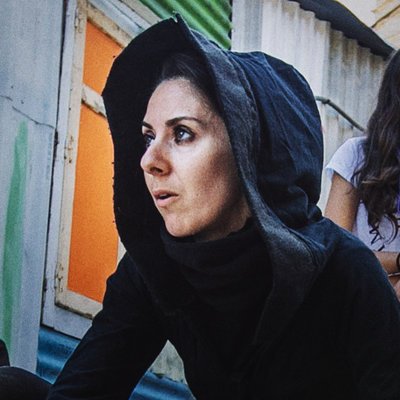 Ana Ortega
Burgos, España
Actor, Director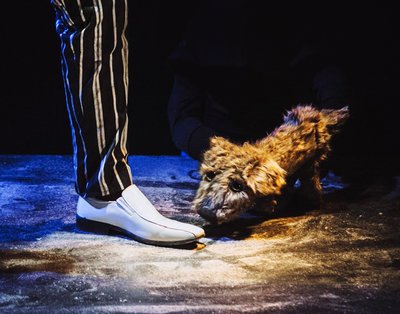 Performer:
Ana Ortega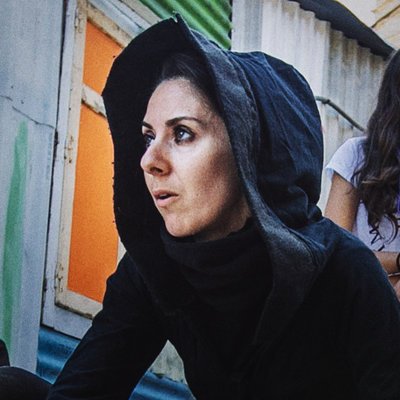 Ana Ortega
Burgos, España
Actor, Director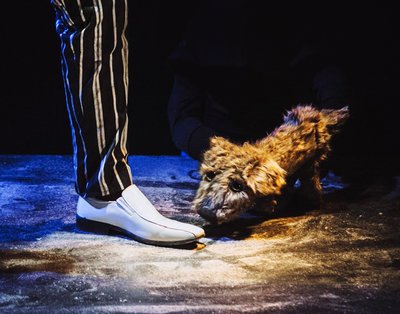 ,
Marcos Castro
,
Alberto González