Sinopsi
Aerial poetic circus. Freely inspired by flying-lovers paint by Marc Chagall. A show built for images aimed at children and adults of all age. To tap in flight the poetry of love and dreams.


"Dream atmosphere, Chagall's art takes shape on the stage" LA STAMPA ITALY
"A small jewel, a eulogy to dreams and sweetness" LA DAUPHINE AVIGNON
"Magical, timeless moments that make you dream and caress the sou" LE BRUIT DU OFF AVIGNON FRANCE
On stage an old Chagall, the end will be the beginning. A man who eternally try to find his love painted on "The Promenade" but he can not, there is no longer her, with her it was over. And then perhaps in dreams it becomes possible pursuit, recreate that love. But dreams often turn into nightmares. Our old Chagall becomes puppeteer, builder of his dream itself. A melancholy demiurge of a fun dream where he meets Bella and her alter ego, the young Chagall.
Or maybe there is still a perpetual flight… perhaps because the loss is not the end but a new beginning…
Any d'estrena: 2018 Estatus: disponible Durada: 1:00 h Idioma: Sense text
"…what has always tempted me most is the invisible aspect, the so-called illogical side of form and spirit…"
Fitxa artística
Director artístic: marco mannucci
Tècnic d'il·luminació: andrea berselli
Figurinista: emanuela dall'aglio
old chagall:
Marco Mannucci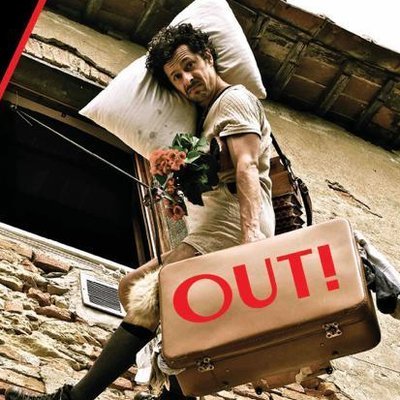 Marco Mannucci
France
bella: marina romondia
young cahgall: giorgio coppone
Més shows de MattatoioSospeso