Synopsis
A static journey in an aerostatic balloon.
A show to navigate the world outside, carried away by air and imagination.
Two illuminated scientists have discovered a new way to travel and today exposed a group of passengers. After much work and effort are heart to show us his great evolution in transport: Static Globe. Globe Static travels through space, close to the limits of reality, allowing to go to places that until now nobody suspected existed. The trip promises to be gentle and poetic, but more of a setback can arise that force passengers to join the crew.
The Farrés Bros and Co. took hold of a hot air balloon and transformed it into a theatrical experience. Jordi Enrich's project IGLOOS OF THE WIND, which seeks a second life for hot air balloons fallen into disuse, opened up entirely new theatrical terrain for the company to explore. The irresistible attraction of the material has allowed them to embark on an adventure into the unknown, perhaps without return. Will you accompany them?
Audience: Suitable for all ages Premiere Year: 2016 Status: available Running time: 1:00 hr Language: Spanish, Catalan
Espectacle que transcorre com una exhalació, que manté al públic atent des del moment d'accés a l'espai escènic fins al final del viatge.
Cast and creatives
Director: Jordi Palet i Puig
Text: Jordi Palet i Puig
Set designer: Jordi Enrich, Farrés brothers i cia., Alfred Casas
Music: Jordi Riera
Lightning designer: Jordi Llongueras
Executive producer: Sylvie Lorente
Producer: Farrés brothers i cia.
Performer:
Jordi Farrés
,
Pep Farrés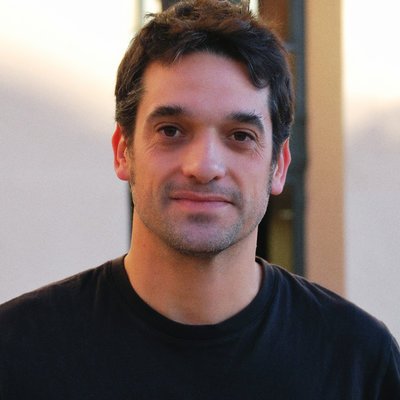 Pep Farrés
Igualada, España
Actor, Artistic director