Synchronize your events in a matter of minutes.
Your website and your app synchronized and managed from an intuitive, easy-to-use control panel. Your festival schedule and lineup available on every performing arts enthusiast's mobile device.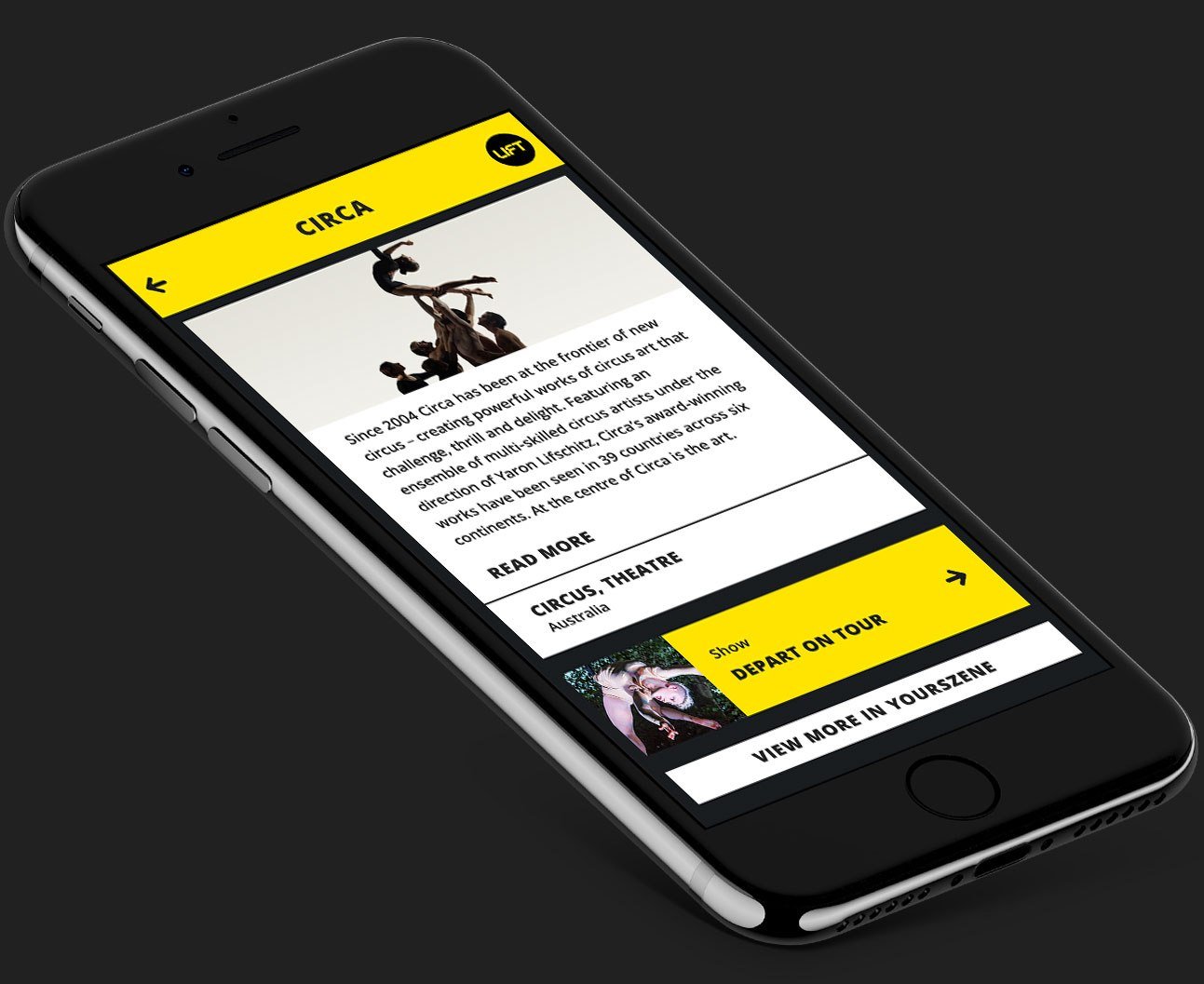 A tailor-made solution for you!
Wow the audience with an app that fulfills their needs. We use the latest technologies in app development and usability in order to provide an engaging and user-friendly experience.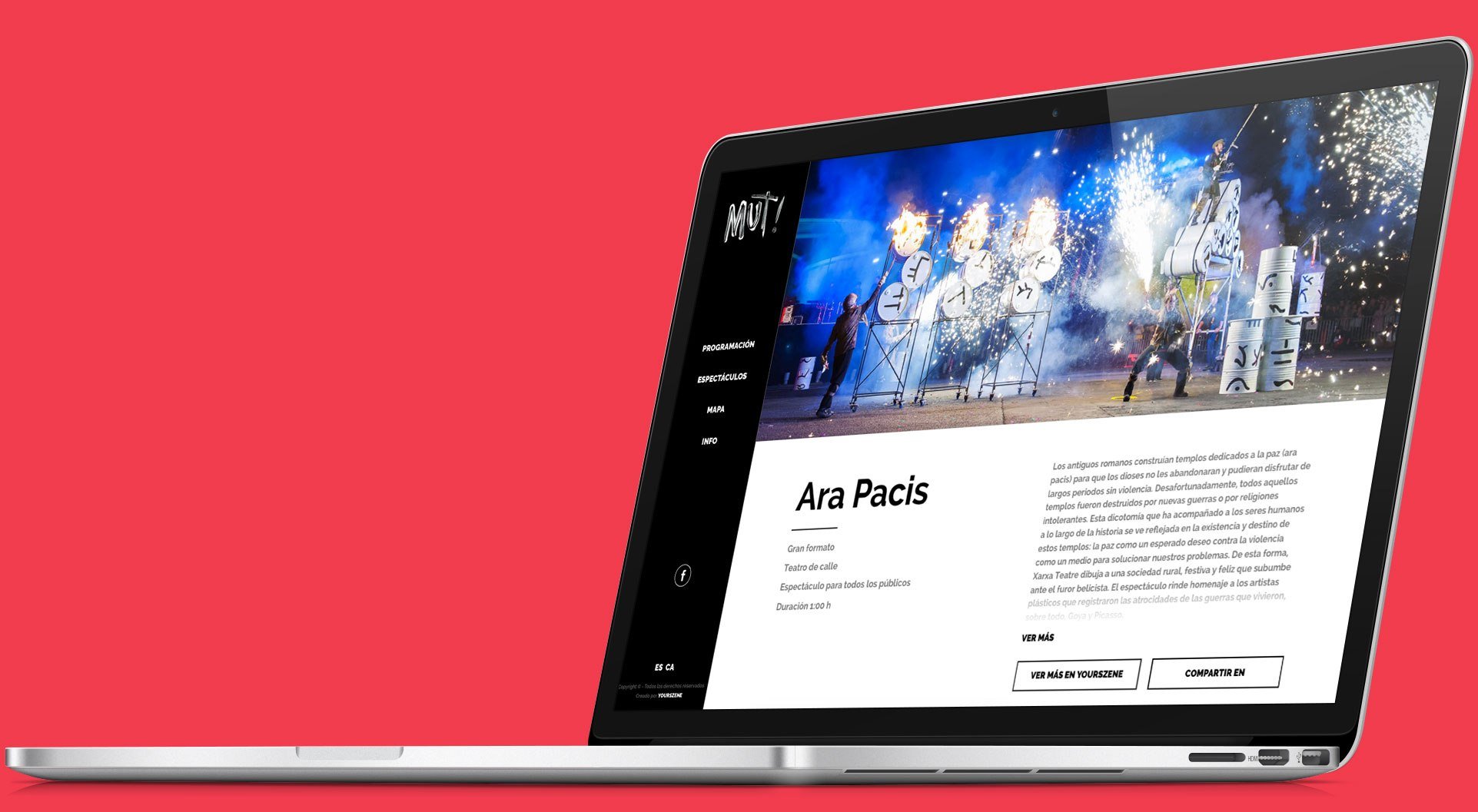 A helpful and user-friendly app for the audience and event organizers alike.
At Yourszene, we fully understand the needs of the performing arts industry. We have developed a powerful tool that brings festivals closer to the audience.
Try now YSZN Festivals.
Visit the following websites or download any of the following apps, and see for yourself how YSZN Festivals works.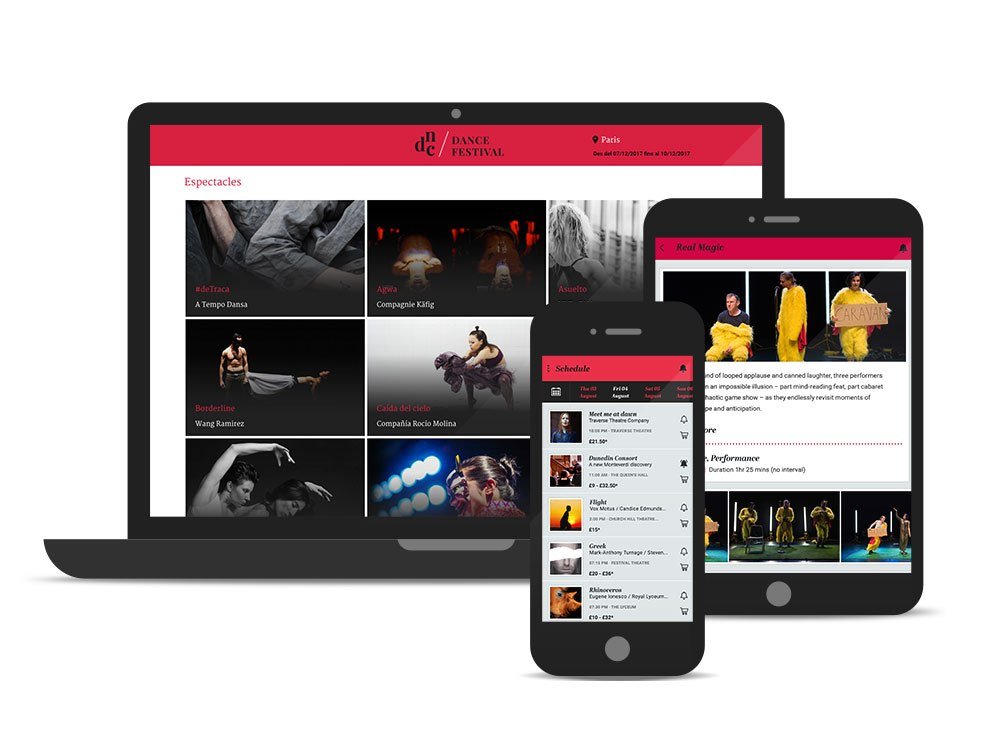 DNC Festival
A simple, clean design, and structured so that shows are the protagonists.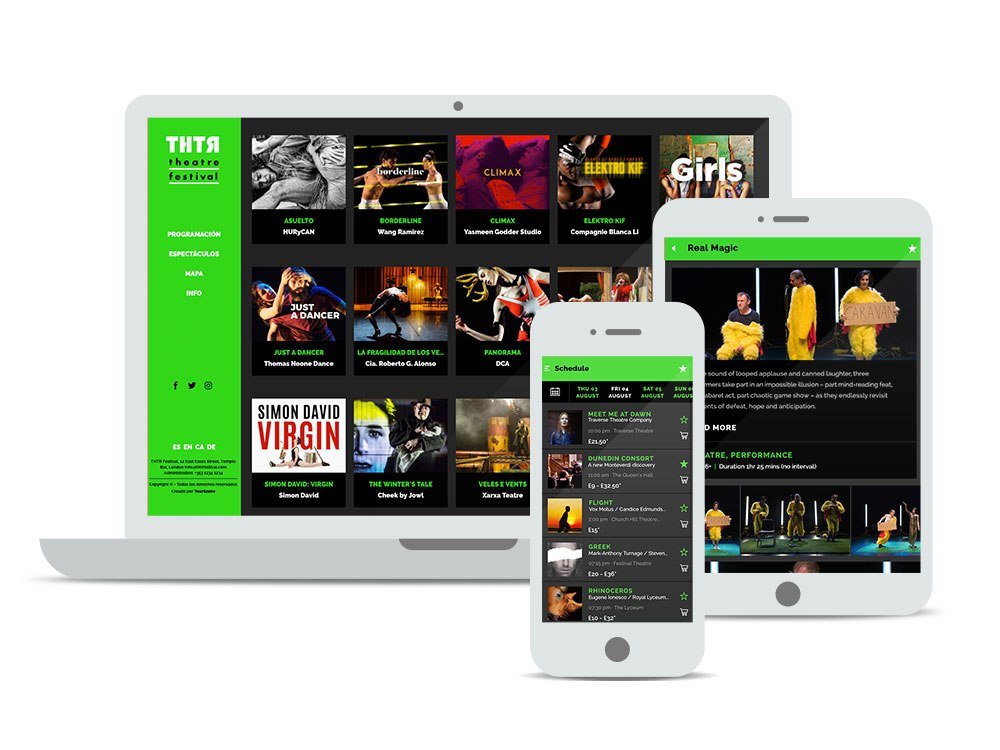 THTR Festival
A groundbreaking festival with a different design. Its chromatic range goes from an elegant black to a vibrant green colour.
Customized
We create a unique design to fit your brand and festival's look.
Manage your content with one click
Uploading content has never been easier. Select a show on Yourszene and import it to your festival.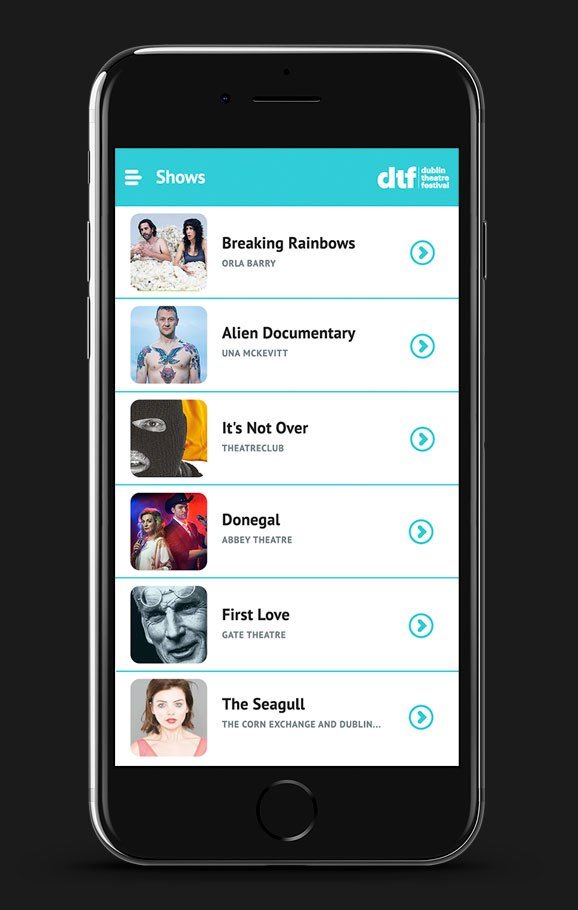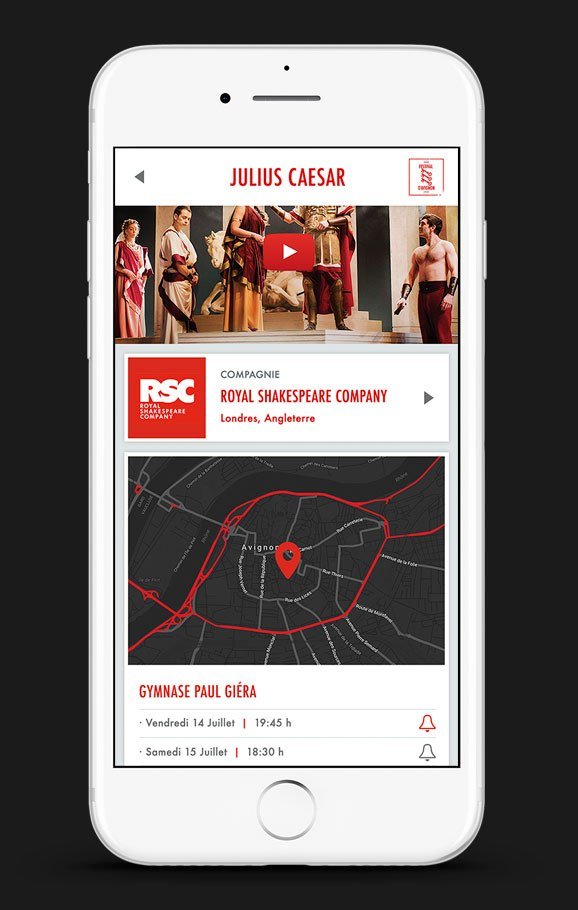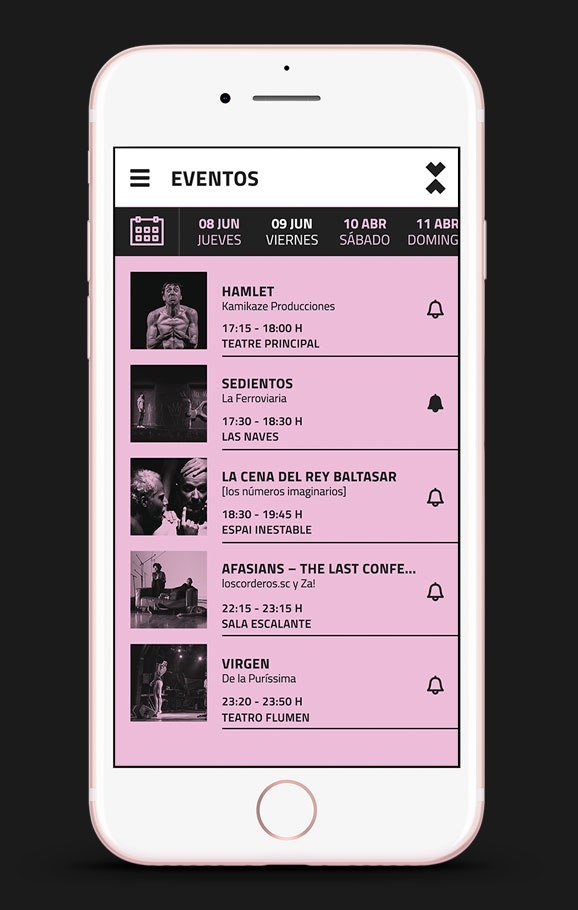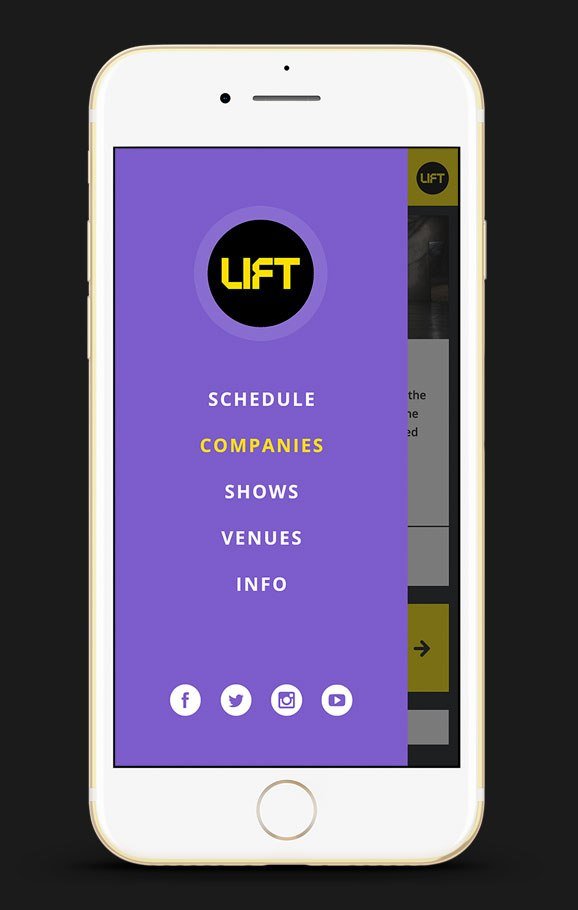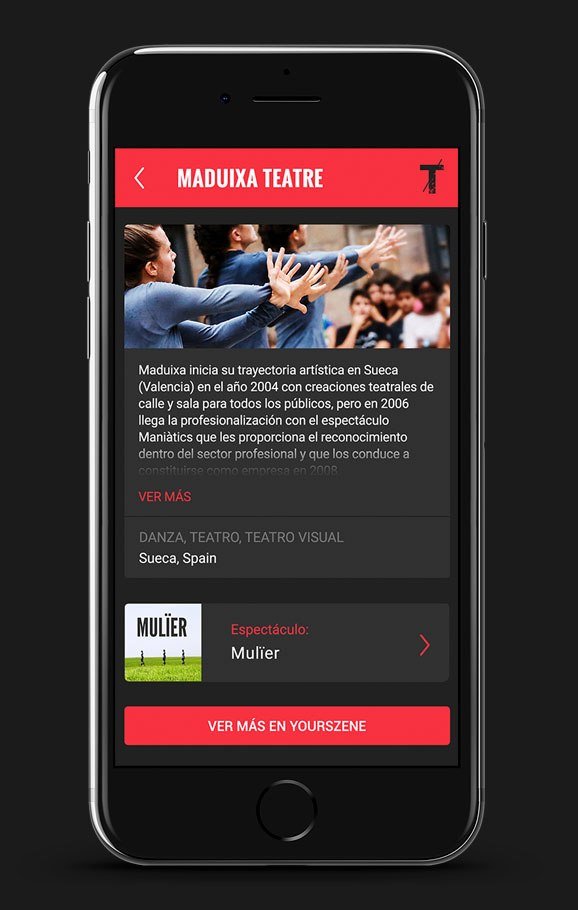 Connect with the audience
Use our notification system to communicate with the audience. Notify them of any last minute change.
Save money
Reduce printing costs of booklets and flyers. Take advantage of YSZN Festivals and start offering our services.
Checking the festival schedule is now easier than ever before.
Theatre and dance lovers can select the events they don't want to miss and add them to their favorites. The app will remind them in good time before show time. Helpful, isn't it?

YSZN FESTIVALS is powered by Yourszene: the new platform devoted entirely to the performing arts. A site to connect with your audience and with other industry professionals.
Your app, your website:
your festival

.
Your festival's schedule, lineup, maps and more with one click