It's showtime!
In Yourszene you will find a wide range of performing arts professionals, companies and shows.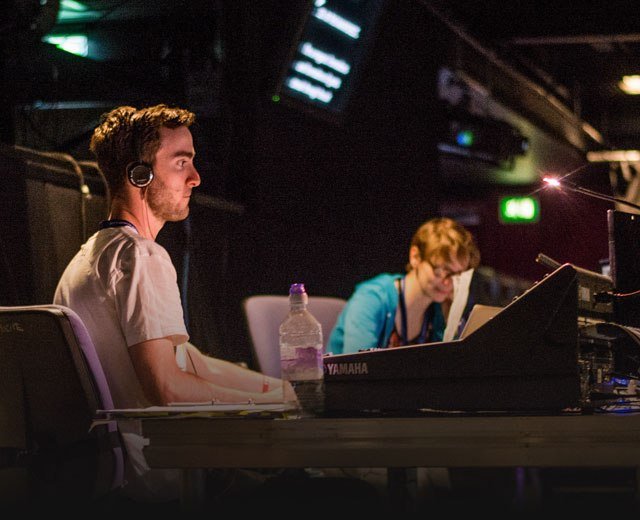 Professionals
A wide range of professionals from multiple disciplines and categories. Connect with them and keep abreast of their work.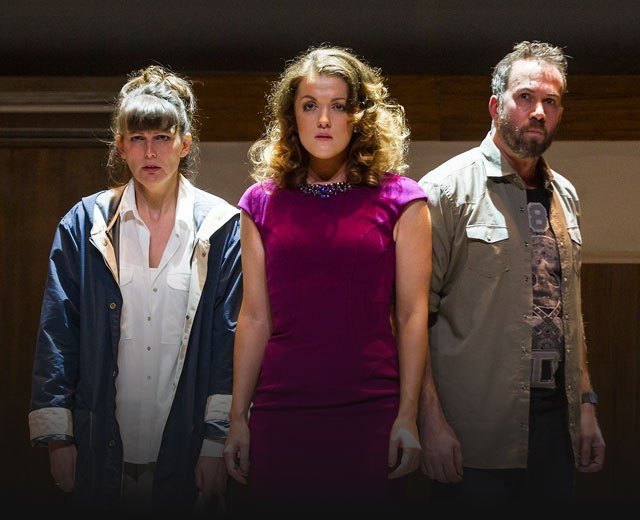 Companies
Find plenty of performing arts companies from all over the world. Yes, it's that easy!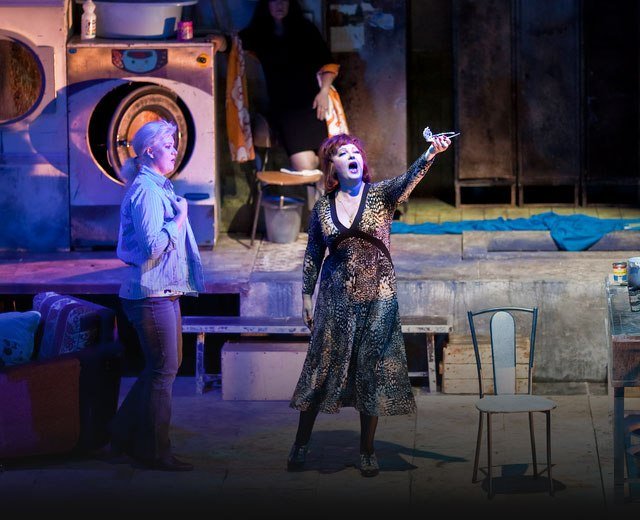 Shows
Find out the most popular shows and the latest premieres. The easiest way to keep up-to-date.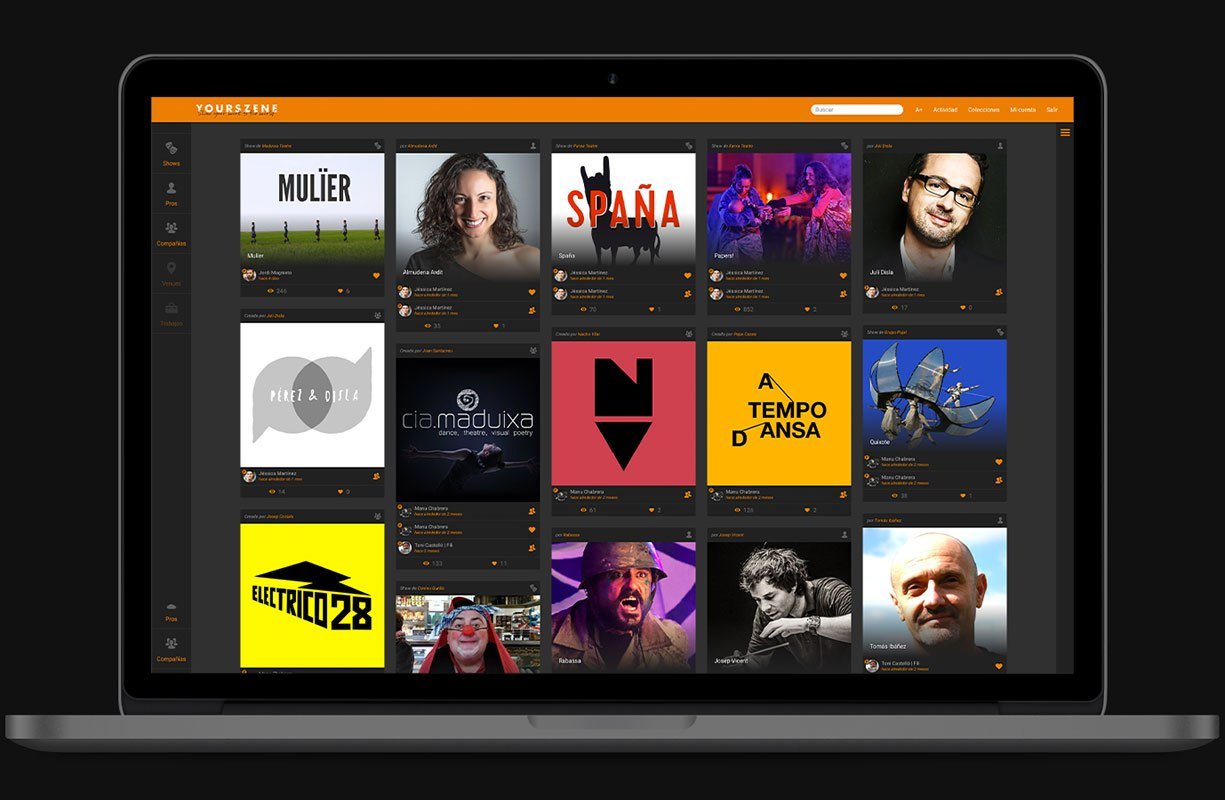 Discover
The latest news and trends through an activity panel that fits your profile.
Explore
A world of talent and opportunity. Professionals, companies and shows with one click.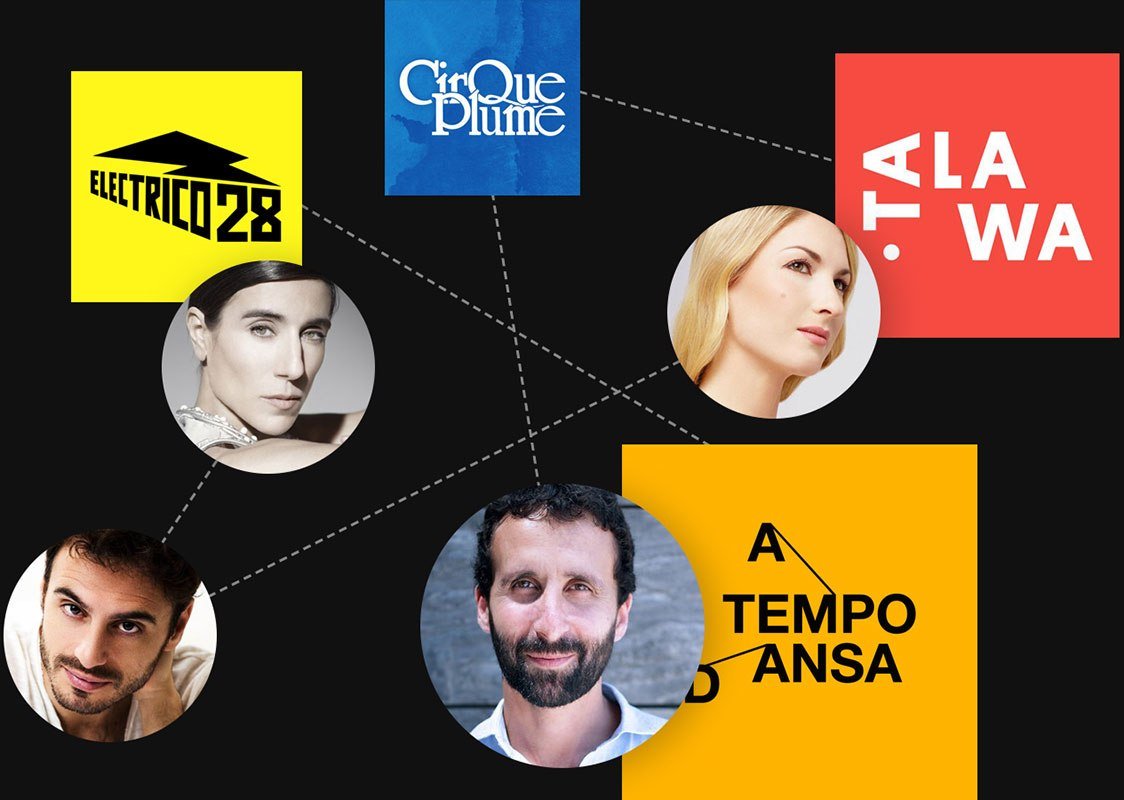 Reach out
Expand your professional network by getting in touch with other professionals. Take control of your career.
Imagine your own space.
You can find detailed information on each of our profiles by selecting the corresponding option.
Become a member of Yourszene.
Sign up and become a member of the Yourszene community.
It's free!
Acrobatics
Animation
Audiovisual
Ballet
Street Band
Burlesque
Cabaret
Circus
Contemporary Circus
Clown
Comedy
Commedia dell'Arte
Contact improvisation
Storytelling
Dance
Butoh Dance
Aerial Dance
Tanztheater
Contemporary Dance
Traditional Dance
Street Dance
Drama
Flamenco
Tightrope walking
Large-scale production
Grand illusions
Humor
Magic (illusion)
Improvisational theatre
Installation art
Art intervention
Dramatic reading
Street magic
Close-up
Stage magic
Platform magic
Juggling
Mentalism,
Micro theatre
Mime
Stand-up comedy
Multi-disciplinary
Music
New dramaturgy
Operetta
Opera
Performance art
Site-Specific
Smart Show
Shadow play
Satire
Theatre
Classic theatre
Contemporary theatre
Action theatre
Street theatre
Mask theatre
Object theatre
Puppetry
Theatre of the oppressed
Experimental
Forum theatre
Physical theatre
Youth theatre
Musical theatre
Pedagogical theatre
Poor theatre
Popular theatre
Visual theatre
Variety show
Ventriloquism
Walk Act
Zarzuela
and more...